---
Dave Poindexter Enabled other People to Achieve their Dreams.
posted on: May 7, 2013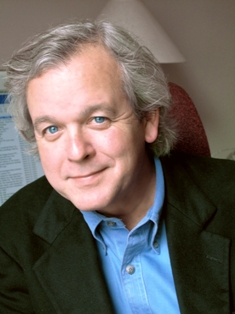 I recently learned the Dave Poindexter, founder of MacAdam/Cage, died at the too young age of 59. MacAdam/Cage published my memoir, Infidelity, and, for awhile, we rode the roller-coaster ride of traditional publishing together.
The last few decades of Dave's life were emblematic of the thrills and chills of publishing. He plunged his gains from a highly successful printing business to live his dream of nurturing new voices. I was one of the beneficiaries of this risk. My manuscript had been rejected thirty-eight times when my agent suggested we try a literary publisher that was just starting. Pat Walsh, the senior editor, loved Infidelity and a whirlwind of rewrites and editing ensued as they pushed it to be part of MacAdam/Cage's maiden voyage.  Pat came to my house, picked out a sepia photograph of my mother, father and little infant me for the cover. The launch won a starred review from Publishers' Weekly, a forced auction for the paperback rights that turned out to be the second highest that year and was fuel injection for both MacAdam/Cage and me. The movie rights sold to Lionsgate.  Our sense of victory was tangible.
A fabulous old-fashioned authors' tour followed: TV, readings at book stores, radio interviews, publicists to drive me from appearance to appearance to hotel to airport.   For the San Francisco leg of the tour, Dave had the grace to invite my teenage daughter to accompany me and threw us a party.  I remember clearly Dave's urbane charm and his boyish smile that contained a touch of irony. Infidelity was nominated for the both the Pulitzer and the National Book Award.  All of us– Poindexter, Walsh, my agent, Jodie Rhodes, and, me— celebrated our triumph with exuberance.  We were buoyant and thrilled about victory at a loved profession in which the odds were stacked against us.  Each of us won this race after coming from behind.
During it all, I was keenly aware of the preciousness of this time and cherished the moments: the crazy 3 bedroom, 3 bath suite (with a TV and a phone in every room) I was given at a central park hotel, the make up tips I learned from the TV make up artists, the fun of the interviews and call ins.  And of course the final tour in San Francisco.
As we know, publishing especially has been hit hard by the economy with boutique publishers being the most endangered.  MacAdam/Cage was no exception and was dark for a few years.  Then, last year, a new launch. Several books on the list received more fabulous reviews.  Dave and his staff always produced well-written, beautiful books, with carefully drawn stories.
Through MacAdam/Cage, Dave launched a group of new writers: Mark Dunn, Audrey Niffenegger, Amanda Erye Ward, Michelle Richmond, Craig Clevenger, Stephen Elliot, Jack Pendarvis, Joey Goebel and Joseph Di Prisco. These writers' voices are part of Dave Poindexter's gift to American literature. I am certain that each of them appreciated the care their books received during editing, the excitement at the launch.  I know I did.  Dave Poindexter will be missed by his writers and his readers, who so benefitted from MacAdam/Cage. For the sake of publishing, I hope another dreamer picks up his gauntlet. By living his dream, Dave Poindexter enabled other people to achieve theirs.